2 years ago
Riding Boots For your Discipline
So you're a showjumper? We know its all about colour co-ordination and the most matchy matchy you can find. Whilst the rules for show jumping allow us to design a boot of our dreams. The most popular is our DeNiro Salentino, priced at £365 with a huge choice of different coloured and patterned top sections, your choice of stitching and the option of additional crystals – I mean who doesn't love crystals! They are super soft and great to put straight on, no breaking in required. Matching Spur Straps also available to complete your look.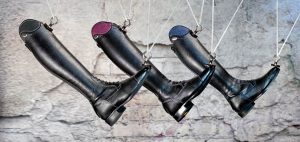 Dressage – all about elegance and class, or as close as you can get depending on how your crazy four legged friend behaves. Our most popular is the Donadeo Matteo, purely for dressage these are rigid boots to keep your legs as still as possible in the saddle, although with a soft foot and inside patch to get maximum feel of the horse. These are available in a huge choice of colours, the brushed, highly buffed leather being most admired. Available plain or with your choice of coloured or patterned top band.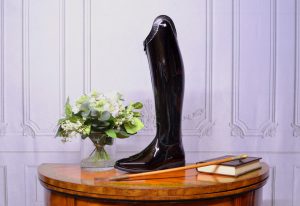 Eventing, Your fantastic at all the disciplines and you need a boot that can trot you down the centre line and gallop you over a tiger trap. Our first thought would be our Irena Model at £285, soft leather boots available in Black, Brown or Blue. Super Smart and classic, suitable for all stages. Prefer the smooth leather look, you can upgrade the leather to the smooth finish for that extra bit of longevity.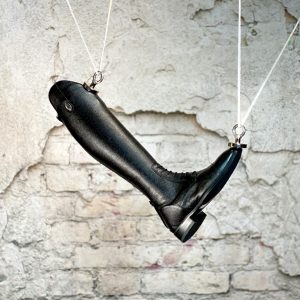 This is just a touch of what we offer, boots can be catered to all your requirements from Fur Lining to union Jack flags. Please contact our super friendly team for any support finding the perfect boots for you.
All our Love, Joshua Jones UK